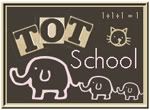 ((Hannah is 42 months))
((Danny is 17 months))
Theme: Dolphins
Bible: Noah's Ark
We actually finally did one subject in one week instead of two. Hannah is really enjoying Tot School. She knows that as soon as Caillou is over that it's time for Tot School and she makes sure to announce it every morning. Everyday is different though, sometimes we start with music (which is her favorite), some days we start with reading and some days we start with the activities. No two days are alike.
Below are the books that we read this week. I have to say the Noah's Ark Brick Bible was my favorite, it was a little interesting seeing skeletons on the ground after the flood but that is the truth, I honestly had never pictured it that way before. But that's exactly how it was. But besides that the detail the author uses with the Lego's (bricks) is really neat. I enjoyed it more than Hannah.
The weather was nice enough again for some outdoor play.
We finished another page from the
Alphabet Art Book
. The page was D for dots, Hannah is really starting to get into the dot markers so this was perfect.
However she pretty much left it with this line of dots. It is almost a rainbow though.
She really surprised me with her new love of dot work. She used to really not like this. So I'm happy she is enjoying these and doing them well, this page was the
letter D.
I was able to snap a couple of really cute shots while they were playing. This has been happening so much lately. God has surely blessed us. This is the exact reason why we wanted them so close in age. This picture really looks like they were actually posing.
We finished up the week with some shaving cream painting of a
dolphin
. Hannah really loved this. I just discovered I'm supposed to add some glue to the paint so we'll try that next time. Hopefully it will help it dry better. But the finished product was still cool.