OK, so it took me so long to actually get around to posting what I made for the in-laws last year for Christmas, but it's that time of year again so I thought it would be a good time to finally post it. So far this year I've made nothing and probably won't. Maybe some cookies or something, but that's it. Free time is still not something I get alot of these days and it's a miracle that I'm typing this right now. But as I learned recently at a Mom 2 Mom meeting you have to respect the season that you are in and my season right now just doesn't allow for alot of me time.
I have the best in-laws in the world, literally. They treat me as if I were their daughter and are the sweetest people I know. I love them dearly. I feel horrible that I didn't get around to making them something this year not even the grandkids picture calendar that we did last year and vowed to do yearly. But hopefully next year we can be more ahead of schedule.
So with that said here's what I made. They leave it up year round and it holds the grandkids pictures. I saw this somewhere online and just had to make one for them.
I picked up a pre-cut board from Craft Warehouse, painted it and stained the edges. The lettering is vinyl cut with my Cricut. I decorated some clothes pins I had on hand with various scrapbook paper, ribbon and buttons. It was a super simple project as most are that I do. It's great to see it hanging up in the kitchen everytime I go over.
If I'm not on again before Christmas, I wish everyone a very Merry Christmas!
Linked up to: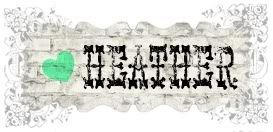 02