I finally was able to get some crafting done!!We've had this stool forever that my MIL picked up at Salvation Army for me to re-do. Now that Hannah is getting closer to being potty trained and will need a way to wash her hands, I figured now was the time to get on it. It was very simple no sanding involved, gotta love primer.
I just primed with spray paint primer.
Then added 2 or 3 coats of yellow spray paint until it looked good.
I then cut some scrapbook paper to fit the step area and using Mod Podge attached the paper to the steps. Once this was dry I put on another coat of Mod Podge to help seal it. Once this was dry I spray painted with a clear sealer to help keep water out and voila! A super cute stool.
Hannah loves it so much, today she even snuck into the bathroom to play in the sink.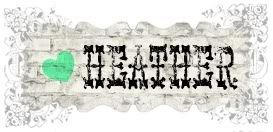 Pin It