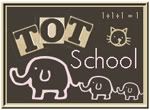 ((Hannah is 43 months))
((Danny is 19 months))
Theme: Fish & Frogs
For the letters E & F we tried some
q-tip painting
for the first time. This was a big hit and good for small motor skills.
Hannah is really loving these
letter maze sheets
. We use different ways to complete the maze every time, sometimes stickers or dot markers and there are many other ways to complete the maze.
I found a fishing game at the Target dollar section in November and couldn't wait to use it for the letter F. I also knew it would be great for the bath tub or this summer in the kiddie pool. I snagged it up now because who knows if they'll actually have them when it's warm. It's a little difficult but it makes Hannah concentrate.
Hannah is really starting to be able to trace lines better and better. The only thing is I keep trying to get her to practice over and over on this dry erase folder (another Target dollar section pick up) but she's pretty much a one and done tracer at this point.
Painting water colors is still a big hit and she's actually starting to paint the image not just colors everywhere. This is a
paint by number page
that is a little too advanced for her but still enjoyable.